$19.99
Portable & Foldable: Water flosser with detachable and large capacity reservoir, which provides continuously water for flossing and easy to clean the water tank to keep hygiene. Compact size, suitable for business trips, travel and home
360° Deep Clean: Use with 1600 times/min high pressure water pulse to deep clean the every corner of your teeth where routine cleaning can't reach. Effectively remove food residue and harmful bacteria, prevent the plaque, periodontitis and tooth decay, refresh your breath. Bring you healthy teeth and bright smile
Rechargeable & IPX7 Waterproof: USB rechargeable water flosser, built in 2000mAh battery, charging 4-5h, provide 15 days of daily use. Dental flosser adopts the highest waterproof grade IPX7, you can use it in the shower
4 Professional Cleaning Modes: Water flosser cordless has 4 flossing modes. Normal mode is standard water pressure for daily cleaning of teeth. Soft mode is gentle to clean gums and teeth, suitable for teeth sensitive and early users. Pulse mode is high pressure water pulse to deep clean teeth and massage gum. Sinus mode is to remove the snot and dirt in the nasal cavity
5 Jet Tips: Electric flosser for teeth comes with 2 standard jet tips, suitable for oral dental debris cleaning. The periodontal tip is for patients with periodontitis. The orthodontic tip is for wearing braces and installing dentures. The nasal tip is to clear mucus or secretions in the nasal cavity. Satisfy your different needs
Description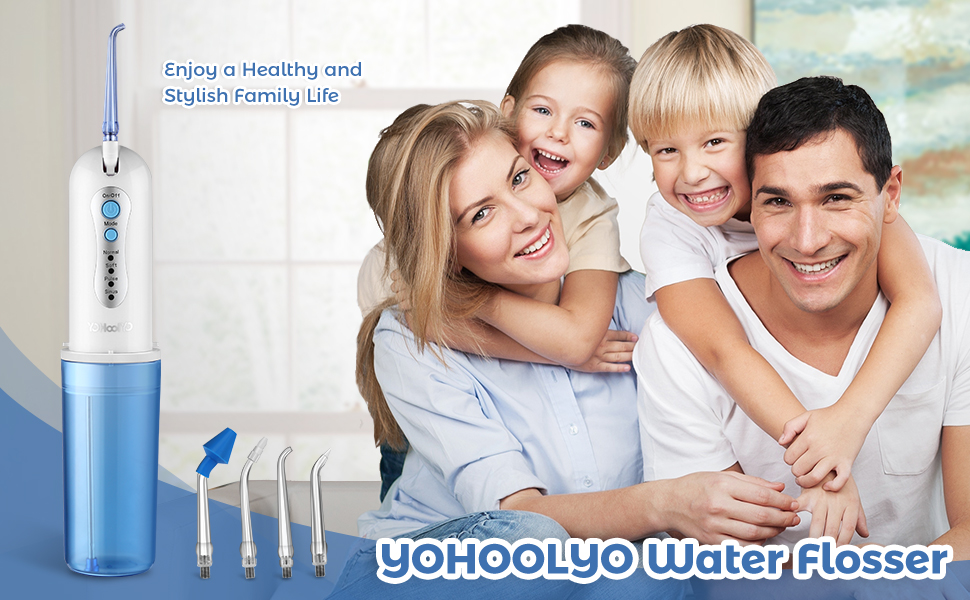 Why We Need Water Flosser?
Remove 99% food residue and harmful bacteria, effectively protect your teeth
Prevent the plaque, periodontitis and tooth decay
Refresh the breath
Keep your teeth and gums healthy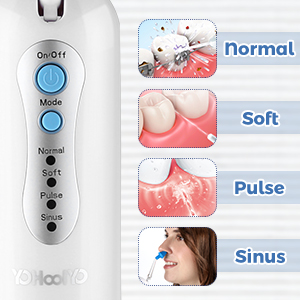 Portable Oral Irrigator
Water flosser for teeth provides 4 different flossing modes for you to choose.
Normal mode is standard water pressure for daily cleaning of teeth.
Soft mode is gentle to clean gums and teeth, suitable for teeth sensitive and early users.
Pulse mode is high pressure water pulse to deep clean teeth and massage gum.
inus mode is to remove the snot and dirt in the nasal cavity.
Package Included
1 × water flosser
2 × standard jet tips
1 × periodontal tip
1 × orthodontic tip
1 × nasal tip
1 × charging cable
1 × ABS storage box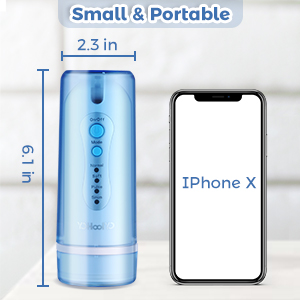 Foldable Design
Portable oral irrigator can be folded and become small size. The folded size is 2.3×6.1in. Perfect for business trip, travel and home.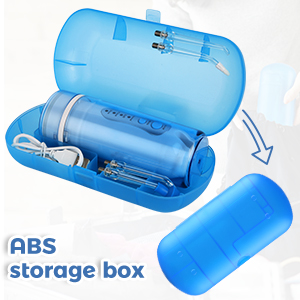 Easy to Store
Come with a ABS storage box, convenient for you to store the water flosser, jet tips and a charging cable.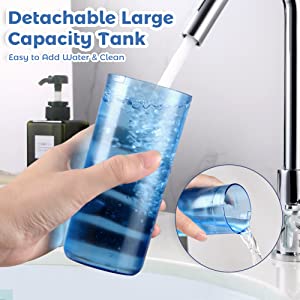 240ml Large Capacity Reservoir
Detachable water reservoir can hold enough water to provide continuously water for flossing. Eliminate the problem that refill the water frequently.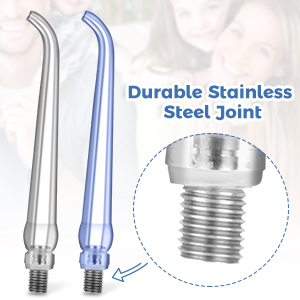 Focus on Details
Durable stainless steel joint make sure that the nozzles can be removed and installedat any time, it will not get stuck. No rust.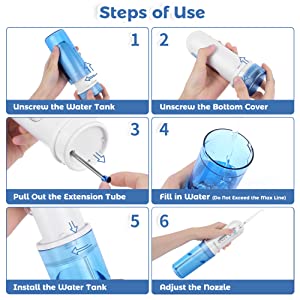 How to Use
Unscrew the water tank
Unscrew the bottom cover
Pull out the extension tube
Fill in water (do not exceed the max line)
Install the water tank
Adjust the nozzle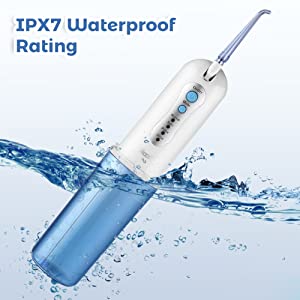 IPX7 Waterproof
Water dental flosser use with the highest waterproof grade IPX7 to ensure you can clean your teeth in the shower.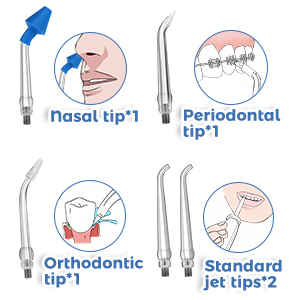 4 Types of Nozzle
2×standard jet tips: suitable for oral dental debris cleaning.
1×periodontal tip: for people with periodontitis.
1×orthodontic tip: for wearing braces and installing dentures.
1×nasal tip: clear mucus or secretions in the nasal cavity.