$23.99
【3 in 1】 YOHOOLYO Selfie Stick Tripod is made of high quality aluminum alloy and ABS, it can be used both as a selfie stick and as a mobile phone tripod for video shooting, live broadcasting, taking photos, etc.
【Bluetooth rechargeable】 The Selfie Stick is equipped with Bluetooth lithium battery, which can be recharged; built-in Bluetooth is handy when taking pictures; the connection range is 10m
【Extendable and rotatable】 The mobile phone tripod has 5 sections, the shortest is 37cm, easy to carry; the longest is 137 cm; the head can be rotated to reach different angles
【Mobile phone clip】 The smartphone clip can be adjusted by turning the bolt at the top. It is simple to use and you can adjust the width range: 5.5-10cm (manual measurement may have a little margin of error), suitable for most mobile phones
【Wide compatibility】 Reinforced tripod; universal 1/4 screw is suitable for most devices; the selfie stick is suitable for most of iPhone, Samsung, Huawei, gopro, SONY, etc. cameras.
Description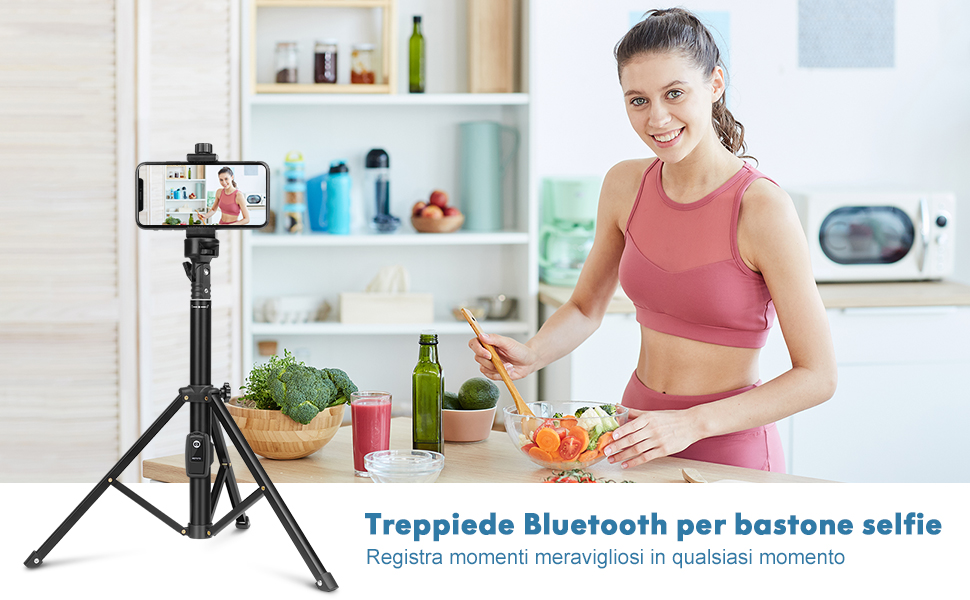 YOHOOLYO Selfie Stick Tripod 3 in1 design, built-in wireless Bluetooth, ruggedized tripod, suitable for selfies, travel, video shooting, recording, live broadcast, etc.
Compatible Mobile Phone Model: Suitable for most smartphones with Bluetooth
iphone 5/6 / 6s / 7/7 Plus / 8/8 Plus / X / Xs / Xs Max / 11 / 11pro
Samsung S10 / S9 Plus / Note 8 / S8 / Note 10 Plus / Galaxy S10e / Galaxy S20 Plus / S7 Edge, S7, S6 Plus Edge, S6 Edge, S6, S6, S5 and Note 5, 4, 3
Huawei P30 / P30 Pro, P20 / P20 Pro, Nova, Nova, Huawei P10, Huawei P10 Plus, Huawei P20 Lite, Huawei Mate 10
Compatible Camera Model Cellphone Tripod: Suitable for most 1/4 screws
GoPro Hero 8 Hero 7/6/5/4
SONY etc.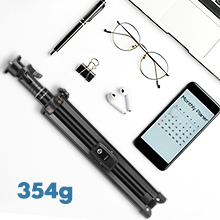 Lightweight and convenient
The size when closed is 37 cm, so it can be carried in a practical way, making the journey more comfortable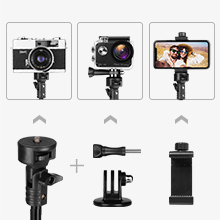 Standard 1/4 screw
Suitable for most equipment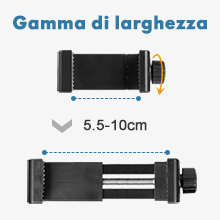 Adjustable phone clip
Suitable width of mobile phone: 5.5-10cm
Screw cell phone clip, convenient to install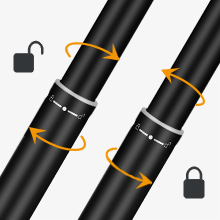 Easy to use
Tighten clockwise to open (make sure the buckle of each section is securely fastened to avoid instability during use)
Loosen it counterclockwise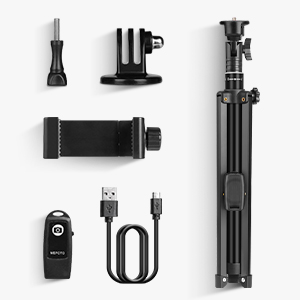 Easy to carry:
Built-in Bluetooth, no need to switch system, connect and use
Adjustable head angle
Note:
When using the tripod, tighten the screws to make it more stable
Dimensions are manually measured, there may be a little margin of error
Please pay attention, when using outdoors, in windy weather
The package contains:
1 * selfie stick tripod
1 * Bluetooth remote control
1 * 1/4 screw
1 * gopro adapter
1 * phone clip
1 * manual in Italian