$14.99
🎈YOHOOLYO proposes a new set of bright balloons this time all white to give elegance and refinement
🎈The package contains 50 pieces each of which has a small white light LED inside that illuminates the balloon
🎈 Made of natural latex reach a diameter of 30cm, the light inside the balloon can last up to 24 hours
🎈Practical and easy to use, to turn on the LED simply pull the card just out of the balloon
🎈Ornamental accessory for all kinds of parties, from weddings to birthday parties to make rooms more luminous and special
Description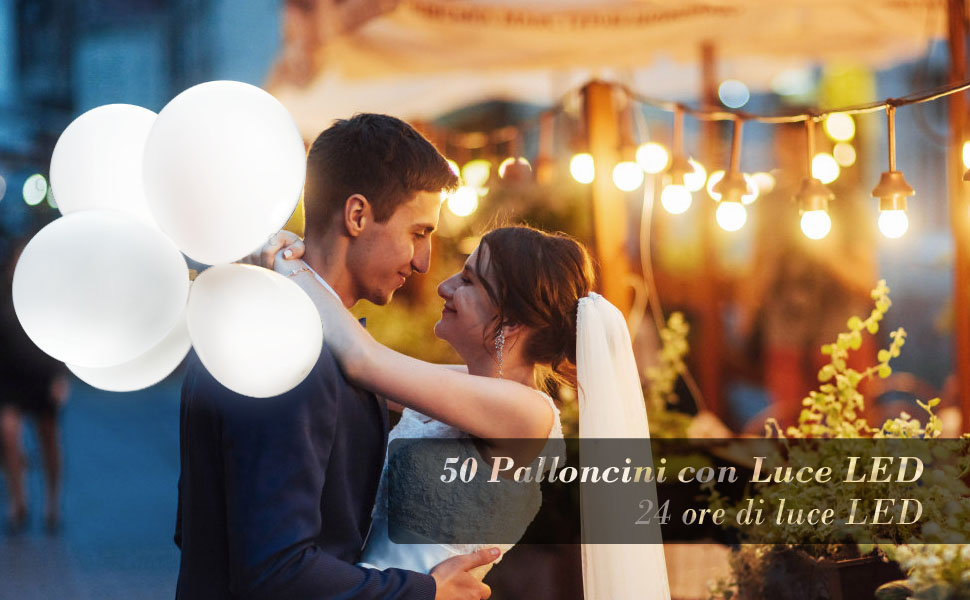 YOHOOLYO offers a set of bright white balloons with a white LED inside useful for events such as weddings, birthday parties but also as original Christmas decorations.
The package contains:
50 x White Balloons with White Light
NB: not suitable for children under 8! Adult supervision is required for use.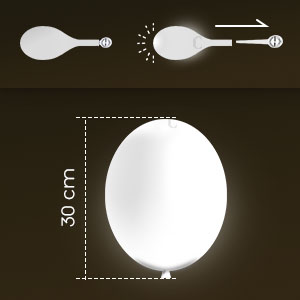 Features:
The pack contains 50 balloons made of natural latex, white in color; they can reach a diameter of 30 cm and the maximum duration of LED lighting is 24 hours.
The light inside the balloon is still bright after 8-10 hours, slowly after 24 hours it is no longer, 8-10 hours later, the light slowly becomes less and less bright, its maximum duration is 24 hours.
Be careful not to inflate the balloon several times.
Original set that is well suited to decorate indoor and outdoor environments.
Your parties will surely have an extra touch thanks to the original bright balloons. Suitable for any type of event such as children's parties, weddings, graduations and more!
Specifications:
Balloons Color: White
LED Light Color: White
Quantity: 50 pcs
Duration: The light inside the balloon can last up to 24 hours
Maximum diameter of balloon: 30 cm