$15.99
USEFUL AND CONVENIENT: Easy to fit into most backrests for hands-free feeding, you can feed babies without assistance
ADJUSTABLE BABY DESIGN: It is adjustable to the size of babies, and the two wide-width fabrics are nice for securing babies without suffering
Made of 100% Polyester Fibers: A soft material that protects a baby's delicate skin well with good permeability, the polyester fibers are strong and easy to clean without deformation
Safety guaranteed: babies sit and eat in safety using the belt, without naughty or mischievous when magnetized to avoid indigestion or accidents
PORTABLE AND CONVENIENT: It is compact and light in your own carrying bag, you can take it everywhere with you whether at home, in a restaurant or on vacation for mothers
Description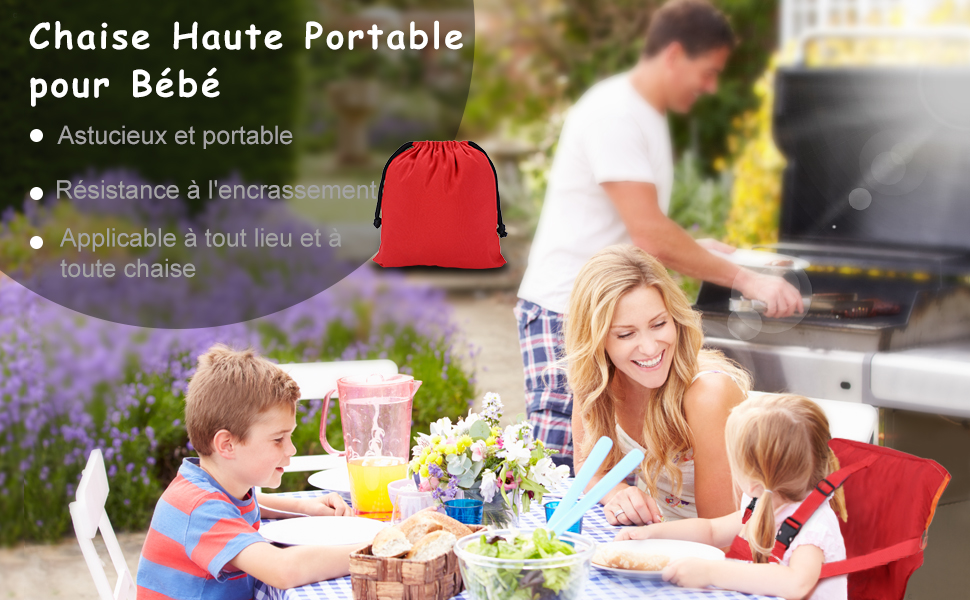 Why Mothers Need YOHOOLYO Portable Baby High Chair?
Secure babies securely and pleasantly, it is convenient for mothers to feed babies.
Beneficial for cultivating good customs and table manners for babies.
It is suitable for most files or on the knees, for eating out, spending the holidays, and used by grandparents.
Instructions:
Wrap the belt around the back of a chair. (or the size of an adult)
Adjust the stapling to the no-vacuum position.
Buckle the two sleeves on the sides of the child's armpit.
Adjust the belt tension by the baby's waist.
Warning:
Before use, confirm that each member's adjustable sides are used to fix please.
When using, do not let the child be out of your sight and make sure the child has been properly secured.
This product cannot be used for children who cannot sit on their own.
This product cannot be used in backless chairs.
The adult wearing the belt around the waist cannot stand up or lean forward.
Do not make any changes to the style of the product without informing us.