$29.99
Strong wood loadable up to 120kg, with the super wear-resistant and sturdy PP ropes (up to 10 mm in diameter)
The size of the hardwood bar is 17.7inches (45cm) in length and 1.38inches (3.5cm) diameter, which is durable and sturdy
The size of the sturdy plastic handles is 4.7inches (12cm) x 4.7inches (11.5cm) and 0.87inches(2.2cm) in diameter
Very convenient to install, it is coming with two connecting buckles and two extender straps
For indoor and outdoor use / children and adults, body control, balance and dexterity
Description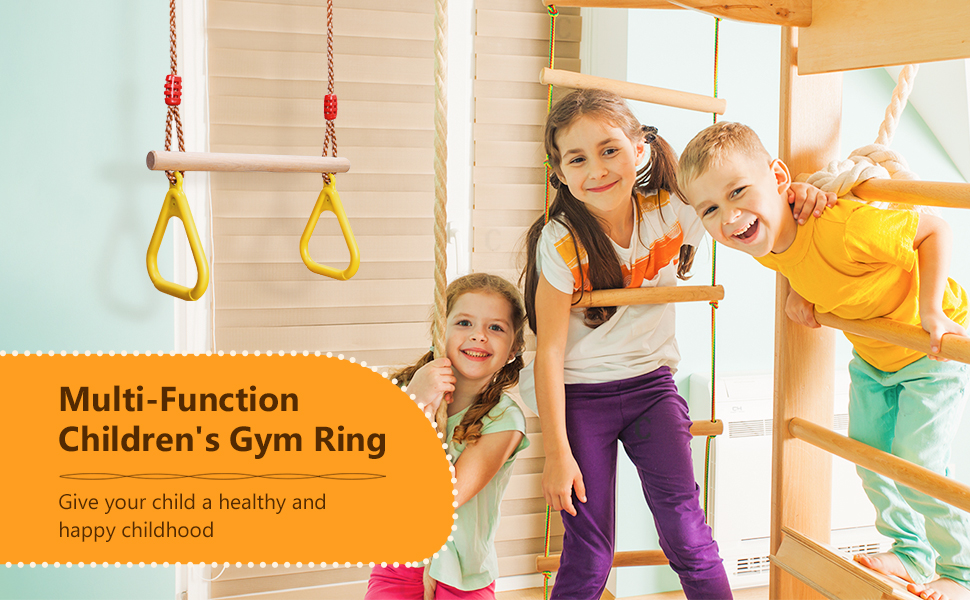 YOHOOLYO Children Trapeze Swing Bar
The GHB multifunctional swing set can be used variably, you can let your children sitting on the swing dangling or do gyms with the rings. Your garden will be filled with joy as soon as the Trapeze Swing is used on the swing. Your child can let the soul dangle, sit back and forth rocking or hanging with the whole body swing.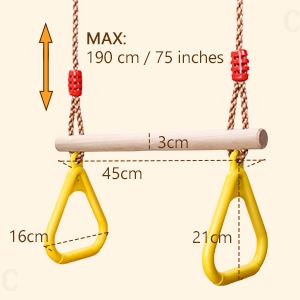 Detailed Information
* Swing Bar length: 17.7inches (45 cm), diameter: 1.38inches (3.5 cm); Material: Wood * Dimensions of gymnastic rings: 4.7inches (12 cm); Material: Plastic * Rope length: 1.2-1.9m; Material: Polypropylene PP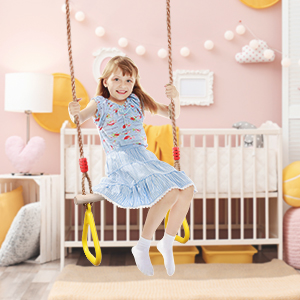 Designed for fun & fitness
This trapeze comes fully assembled and can be easily attached for many hours of fun for kids. This is designed for fun and to build hand and arm strength.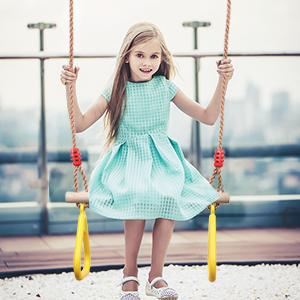 For indoor and outdoor use
For indoor and outdoor use / children and adults, body control, balance and dexterity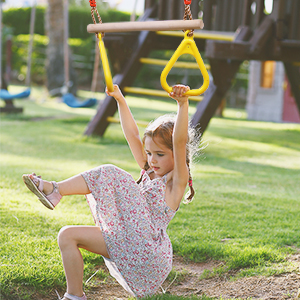 Best choice for kids !
Children will love this combo addition to their swing set accessory parts. Imagine your children will enjoy the improvement to their outdoor playground playset and exercise for fun!